An Introduction and History of Flags Australia
Flags Australia is the operating name of the Flag Society of Australia Inc, which is a not-for-profit incorporated association that brings together individuals interested in researching, preserving and publishing information on Australian and international flags. The study of flags is called vexillology.
The Flag Society of Australia was established on 20 August 1983, in Melbourne, Victoria. The society is non-political and maintains a strict neutrality with regard to the continuing "Australian Flag Debate" - the question of whether or not the Australian flag should be changed. However, Flags Australia takes a keen interest in the issue and has published flag information about the Australian national flag and its usage as well as possible new flag designs.
Flags Australia has subscriber-members in most of the states and territories of Australia and overseas. Informal meetings of members are held each three months in Melbourne and Sydney and visitors are welcome.
Australia has had a surprisingly large number of flags during its relatively short period of recorded history. Whether for the collector, hobbyist or vexillologist, Australian flags are a rewarding field to explore. Flags of the world, past and present, are also an important part of Flags Australia's interest.
In June 1984, the Society commenced regular publication of its official journal, Crux Australis, which is produced four times each year. The first and only authoritative flag publication produced in Australia, Crux Australis contains articles about Australian and international flags and associated matters. The most recent issue of Crux Australis is Issue Number 137.
Flags Australia is a member of the International Federation of Vexillological Associations ("FIAV"), under whose auspices International Congresses of Vexillology (ICV) are held every two years. Flags Australia has been represented at every congress since the 11th ICV in Madrid (May 1985). In September 1989, the Society hosted the 13th ICV in Melbourne and it hosted the 26th ICV held in Sydney 31 August to 4 September 2015. For a link to the former ICV26 website click here or the image below.

The Proceedings for the 26th ICV have now been published. They are available on-line at http://www.flagsaustralia.com.au/Proceedings.html or click here. They are also available as a USB memory stick, and these have been posted to all participants of the ICV who have provided us with a current mailing address. The front cover of the Proceedings is: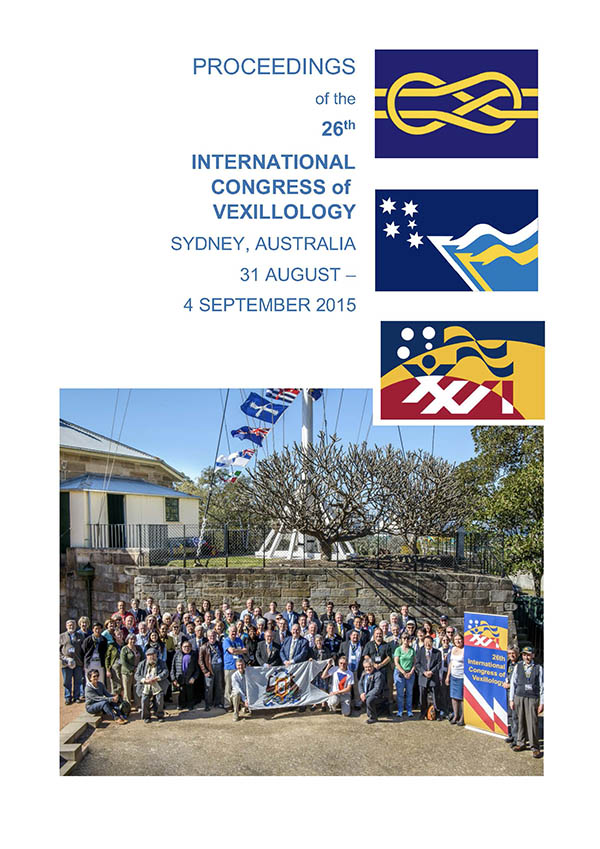 .
In 1990, the society published a chart of the Flags of Non-Independent Peoples. A sequel chart, Flags of Aspirant Peoples, was published in 1994 by Vexventures. Both charts contain current and historical flags. The society also supported the locally published Flags of Paradise Chart in 1996 and Flags of Empire - Flags of Commonwealth in 2001. These charts have current and historical national and regional flags of the Pacific Ocean region and the Commonwealth respectively, many for the first time on one chart. Click on the link Vexventures for more information.
The Flags Australia business name and website were acquired in 2000, and the Society has primariliy operated under the Flags Australia name since 2006. Pages on the www.flagsaustralia.com.au website are consistently rated in the top searches by Google and other search engines.
A Facebook page Flags Australia was created in March 2018.
Consulting services and flag artwork have been provided for a number of publications, events and government entities. These include the National Australia Bank which for a number of years published a poster of world flags, and The Readers Digest and Random House for whom Ralph Kelly of Flags Australia provided the drawings on world flags for their respective atlases. Flags Australia has also provided flag experts to assist in the judging of various flag design competitions and it has made submissions to various government committees. Executives are interviewed on the radio and other media about current flag related topics, providing unbiased commentary and accurate information.
We in Flags Australia are always happy to answer any enquiries about flags, or to come into contact with others interested in flags. All correspondence should be sent to either of the addresses or emails shown on our contact page and it will be answered as soon as possible.
Contact us by email at either: ralphkelly@flagsaustralia.com.au or info@flagsaustralia.com.au
Contact us by mail at either: Flags Australia, PO Box 233, Milsons Point, N.S.W. 1565 or PO Box 5245, Pinewood, Victoria 3149
Further contact details are available here.
Member news and meeting information is available here.

Vexillology in Australia
Flags Australia is the only internationally accredited vexillological society in Australia. It consists of a group of Australian (and some international) individuals who have an interest in flags, and for some, a passion for flags. The range of involvement of members varies from hobbyists who are just learning about flags through their reading of Crux Australis and this website, through to collecting flags and flag books, the retailing of flags, and the designing of flags. Some members are active in their research and publish information about flags.
Other groups have a narrower focus.
The Australian Flag Society (AFS) is an unincorporated entity operated by Nigel Morris, of Gunnedah, N.S.W. It was established in 2003 using a name that was deliberately close to the Flag Society of Australia Inc, and it has benefited from this name confusion. There is no connection between AFS and Flags Australia, and Mr Morris is vitriolic in his abusive criticisms of Flags Australia and its president. AFS has a narrow focus on historical Australian flags (red and blue versions) and patriotic promotion of the Australian National Flag. Mr Morris makes unsubstantiated assertions about several obscure flag matters, including the "Eureka Jack", the flags flown at the opening of Parliament House in 1927 and the flag flown at Tarakan, Borneo in 1945. AFS's only presence is a Facebook page and a Wikipedia entry. FIAV rejected AFS's application for membership.
The Australian National Flag Association (ANFA) consists of autonomous state-based incorporated associations and was formed in NSW in 1983. Initially it was established with the help of the Returned and Services League to oppose proposals for a change to be made to the Australian National Flag (ANF). It has developed into a patriotic group that promotes the ANF, and it has been conducting public meetings to celebrate Australian National Flag Day on 3rd September each year. ANFA has conducted an active school education programme, including a video (now DVD) that tells a hagiographic story about the significance of the ANF design and its origins. ANFA has a website and Facebook page and a Wikipedia entry. The national spokesman for ANFA for many years was John Vaughan, who describes himself as a "vexillographer" rather than vexillologist, which is ironic as "vexillographer" is a flag designer, and ANFA's objective is to promote and defend the ANF in its present form.
Ausflag Ltd is a not-for-profit company that was established in 1981 to advocate for a new Australian National Flag. Ausflag, which is led by Harold Scruby, promotes the concept of a new flag that would be distinctive and able to symbolise Australia and the Australian people. It looks to our nation's future, having regard to our history, but mostly reflecting our values and hopes. The current ANF is regarded as something that mainly reflects our British heritage with its colonial design. Ausflag has conducted several public design competitions for a new flag, and it publicised the winning designs and other proposals, but it does not explicity advocate for a specifc new flag design. Ausflag has a website, which has a lot of information on Australian flags (past and future), a Facebook page and a Wikipedia entry. In its educational material, Ausflag has dispelled some of the errors and myths that are associated with the ANF and its supporters.
Others: There are a number of Facebook groups and websites. Some are hosted by independent flag designers who seek support for their visions for a new national flag or provide a platform for new design proposals to be shown. Others are hosted by supporters of the ANF, and advocates of the red ensign, including the "Federal Land Flag of the Commonwealth of Australia", which is a group of sovereign citizens who reject the legitimacy of Queen Elizabeth II and the Australian Government and have other eccentric beliefs. Another Facebook group is "I Love the Flags of Australia", which despite its name, is a group that posts on a variety of Australian flags, not just patriotic support for the ANF.
Vexillological projects supported by Flags Australia
Vexventures is a publisher of flag charts that has been supported by Flags Australia, including providing funding support and distribution for its early charts. A separate page on this website provides information on its range of flag charts.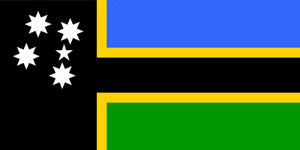 Flags Australia assists in making available for sale the flag of the Australian South Sea Islanders (ASSI), which was designed by the editor of Crux Australis, Tony Burton. Details are available here, including information on how to purchase the book.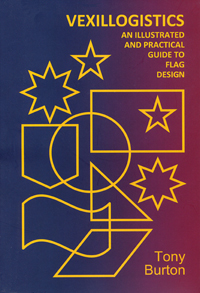 A book on flag designing was published by Tony Burton in 2015. Vexillogistics is a practical guide to flag design, perhaps the only such publication of such detail in existence. Profusely illustrated, it explains the unique aspects of flag design with detailed information on design elements and the pageantry and significance of flags. Details are available here, including information on how to purchase the book.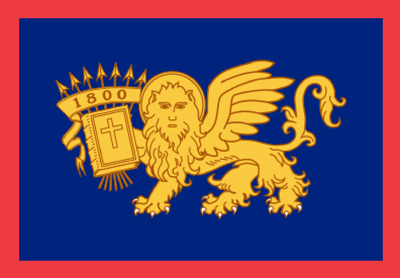 Flags Over Kythera by Ralph Kelly, the webmaster for Flags Australia, was published in the February 2015 issue of The Kythererian, the newsletter of the Kytherian Association of Australia. A copy of the article is available here.
Version 6 Updated 21.3.21
All text and artwork is by Ralph Kelly and copyright is held by Pennant Advisory Services Pty Ltd. Individuals may use images for personal use only. No commercial use or reproduction is permitted other than with specific consent, which can be obtained from Ralph Kelly at ralphkelly@flagsaustralia.com.au
The principal emblems of Flags Australia are its flag and its logo. These and derivative approximations are copyright and may not be reproduced without permission or consent from Flags Australia. The logo was adapted from the Society's flag which was adopted on 26 September 1989.